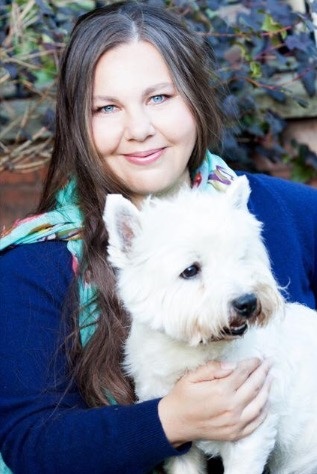 Empowering Equestrians to become Heroes in and out of the saddle.
 Welcome to Equestrian Heroes, where your journey to becoming an Equestrian Hero starts today. I want to help you connect with your horse on a deeper level, to understand them better and to become self aware. I want you to feel independent yet supported. 
Our community is a place where horse owners like you can come together to share success stories, coach insights and explore equestrian content that inspires and educates. I want you to know that you belong here and that your potential is limitless. Your horse believes in you and so do I. 


At Equestrian Heroes, I offer a range of resources to help you achieve your goals, including free content and coaching guidance as well as a free community library of articles and resources. And if you are looking for even more support, I invite you to upgrade to my Gold membership for exclusive access to additional programmes and features.
So what are you waiting for? Take the first step towards becoming an Equestrian Hero today. 
Start Here
Welcome
Join our community of horse owners and equestrian enthusiasts to share your experiences and learn from others.
An easier way to learn.
With online coaching and guidance you can access help and support when you need it most. There are different ways to connect with me for Coaching as well as a community of horse riders to share the experience of horse ownership with. 


One to one coaching for a series of linked lessons is available to help you to achieve your goals. Don't worry about the tech set up, I will guide you through the decision making process to choose the best set up for you. 
Join Equestrian Heroes for great coaching conversations & friendly chats in The Lounge.
These popular individual courses and challenges are a great place to start. Remember to sign up for your Free Equestrian Heroes Membership.   
Join Today
Feel Good Dressage
I'm giving every rider a Free Mini Feel Good Dressage Course they can download today. I'll send an invitation to the exclusive Feel Good Dressage Facebook Group and look forward to meeting you there. Look out for other surprises during our time together too.
Take the challenge
Are You Ready To Achieve Your Best Test Yet?
This free guide is going to help you create an Action Plan to prepare for your test and to have fun in the build up to the competition and in the test arena too.
Download Your Free Guide
The Competition Challenge  
 I've created a fun challenge for riders who compete online and those who would like to have a go! Simply choose a show to compete with, you might enjoy E Riders, Dressage Anywhere, Virtual Horse Sport and there are others waiting to be explored. You will compete in a class of your choice, join me for an online coaching conversation and then compete again. This is my proven formula for improving your performance in the test arena. 
Sign Up
Nice to meet you!
I'm a British Horse Society qualified Coach and Dressage Rider with an interest in helping riders connect with their horse.

I'm fortunate to have worked with some wonderful horses and each new horse I meet reminds me that every horse is special.
You can contact me on
07874816429
More about me
Sign up for schooling success!
Join Rider With A Plan.
I'm excited to share that my brand new course is now ready for enrolments.
It's the perfect programme for horse owners who want to know what to do when they take their horse to the arena for a schooling session.
It's ideal for riders who want to do more with their horse, to ride with clarity and confidence.
Riders will learn and practice the mental training skills that will develop a positive mindset and help nurture Rider Headspace.
Megan Bevan
I've really enjoyed this programme. I felt it really improved my mindset in the lead up to MyQuest regionals. The course helped me with setting small achievable goals throughout the lead up to regionals both on and off the horse to really make me consider what it I want to achieve, how I'm going to achieve it and get the most out of the experience!
Raphaelle Heaf
Alison's thoughtful and positive approach in her workbooks helped me be not only more reflective about each ride but recognise how I find enjoyment along my journey. I progressed to take on some 1-2-1 coaching to regain my confidence which had taken a knock and help me refocus on where I want to go. What's wonderful is the way she guides you to find the steps that work for you. I'm not achieving all my dreams (yet!) but I'm well on my way.
Carolyn Brown
On Saturday we tried some half pass for the first time, Alison gave us some exercises that helped us achieve just a few steps, but those steps felt fantastic and that feeling has given me the confidence to work on this at home. After a lesson with Alison, I always feel I have learned something new, however small, and it makes me feel I can progress both my horse and my riding. It's important for me to have an instructor that I get on well with and I wholly trust.