Owners Club.
Would you like to become a new member of Danesmoor Eventing's Owners Club?
The club has been designed to give you a taste of event horse ownership. You will become a valued member of the Danesmoor team and receive exclusive invitations to attend club days and experience event day hospitality.
Perhaps you want to be part of the Eventing scene, to make new friends and gain access behind the scenes to see how a professional event team operates?

Follow Sarah and the team to see how event horses are trained and cared for. Learn how Sarah ensures each horse is treated as an individual and produced so that they enjoy the sport.
"If you are:
❇️An horse enthusiast who wants to be part of the sport experience.
❇️Curious about how we raise young horses and train them for top sport.
❇️ Keen to connect with like minded people and enjoy the social side of the Eventing calendar.
❇️ Ready to support an athlete who is working hard to share their success with their friends.
… then this is community is ideal for you"
The Owners Club offers you the chance to support the Danesmoor horses. Supporting horses opens up new networking and social events where you can make friends and share your Eventing experiences with like minded people.
Sarah has a full social calendar planned including invites to watch live competition, at home on the big screen in the Coach House and away at competitions.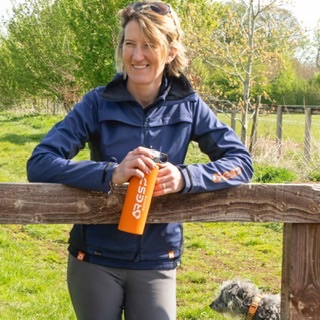 Don't miss this Opportunity to have fun supporting your horses this season!
Have you ever wished you could be part of the inner circle at events? Have you ever wished it was your horse challenging for a podium finish? There is a brand new way to be involved with a promising string of future stars.
You will receive:
❇️ Event horse ownership experience.
❇️ Exclusive Invitations to yard events.
❇️ Hospitality at selected events.
❇️ Course walks at selected events.
❇️ Learn more about the training programmes that educates our future stars.
❇️ Monthly newsletters.
❇️ Discounts on branded clothing.
Sarah created this club so that you can be part of the community. You will quickly get to know the horses and their training programme. Sarah invites you to enjoy the experience and excitement of being at events. When you join the club you have an opportunity to share the ownership perspective.
Sign up for the Danesmoor Eventing Owners Club
We will send you an email about our launch.